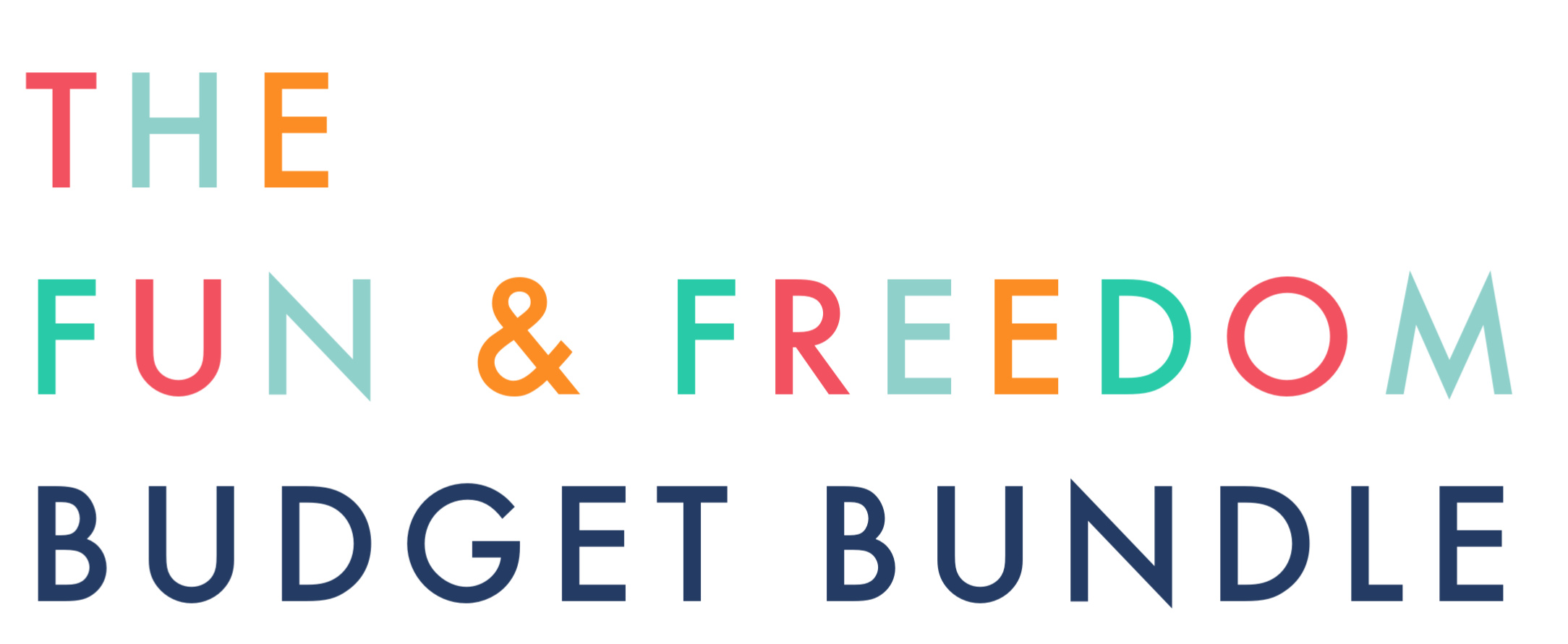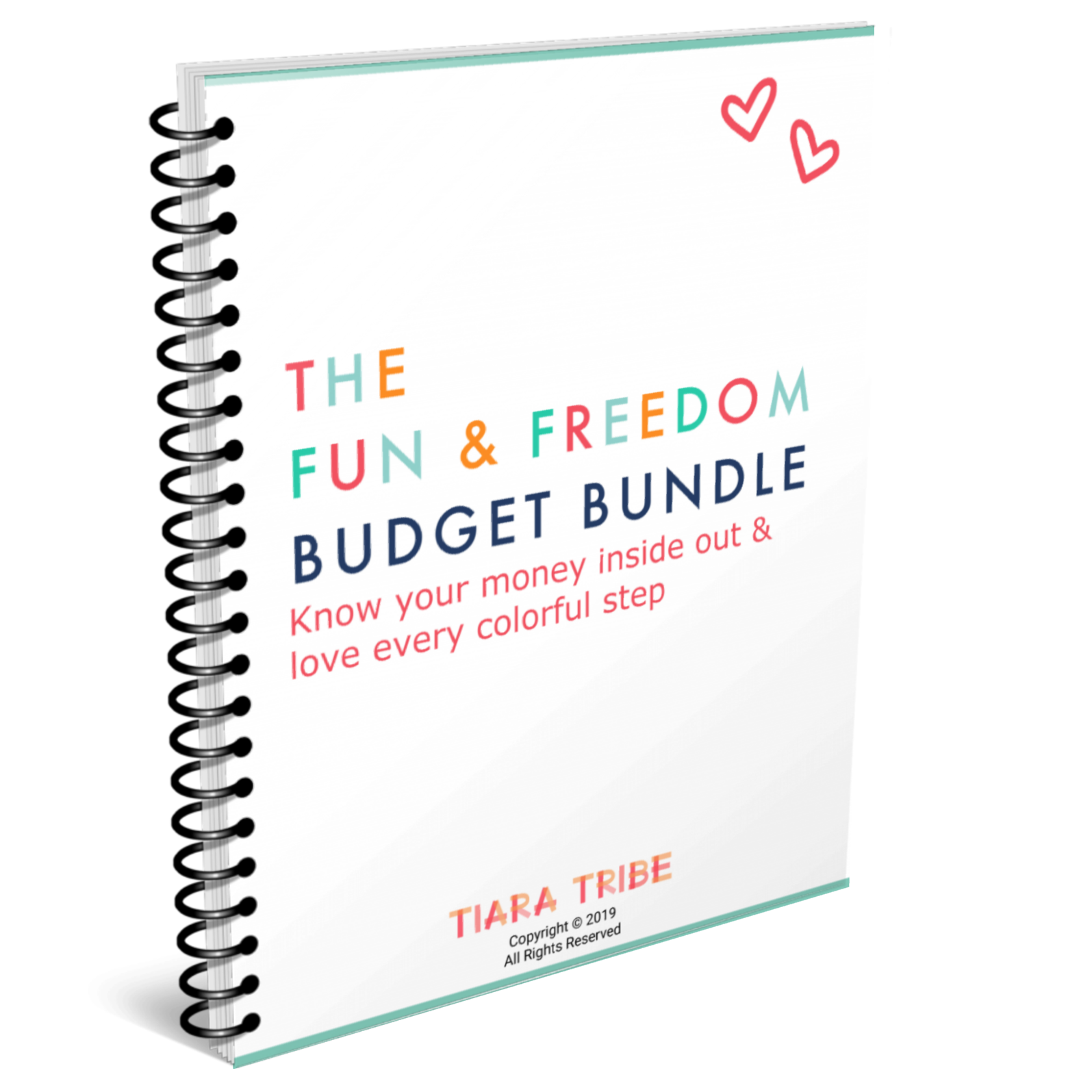 Do you know exactly what bills need to be paid when, and have an easy way to track that they've been paid?
Can you tell at a glance where you stand financially this month, quarter and year?
Do you spend a long time paying bills & tracking your money, or just try to ignore it because you're overwhelmed?
Do you have a way to track ALL income and expenses in your personal budget or family household?
If you said NO to any of these questions, then the good news is that The Fun & Freedom Budget Bundle is here to help you!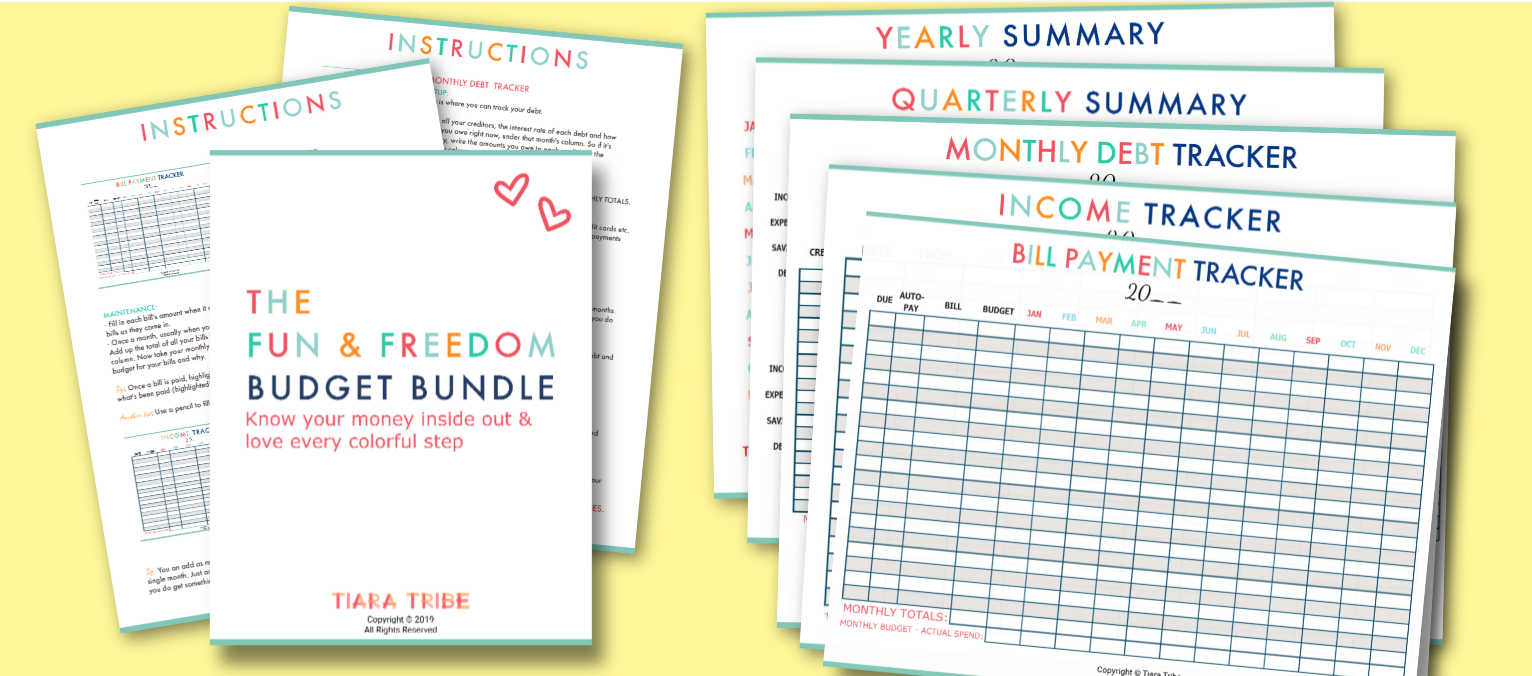 Make budgeting FUN with these colorful printables
Benefit from the FREEDOM of having control over your finances and more free time to enjoy – You only need to sit down once a month for half an hour to maintain this system!
Track all your income, expenses, debt and savings – never feel out of control again
Make tax returns, loan applications and financial decisions with ease, now that you have all your financial info in your budget bundle

A link to download a PDF with the entire FUN & FREEDOM Budget Bundle, for you to print out and use over and over again (they never expire)
2 pages of written instructions, to walk you through how to use the trackers and summaries so you can take full advantage of the bundle. Included are the steps to set up your budget system, along with steps on how to maintain your finances in half an hour a month after that.
5 pages of budget trackers and summaries, including: Bill Payment Tracker, Income Tracker, Monthly Debt Tracker, Quarterly Summary, Yearly Summary. These can be used for your personal budget or your family budget
BONUS: 2 coloring-in pages for tracking your savings and debt payments, to motivate you to make extra debt payments and save more. These are great for creative types who love color and visual guides!
The Fun & Freedom Budget Bundle makes handling your family or personal budget a breeze… Make your money fun again!

HI! I'M MONIQUE,
A BLOGGER & ENTREPRENEUR
I never started out being good with money. I didn't know how much was coming in or going out until I had to apply for a mortgage or submit tax returns (and then it was a BIG mess to sift through!)
A few years ago, I decided that I didn't need to be so anxious and overwhelmed with my finances. In fact, I decided to find a way to make my budget a source of fun and freedom. And so this budget bundle was born!
I've updated it along the way, and I can now present to you an interactive and inspiring bundle that will help you track your income, expenses, debt and savings, all in one place. And there are a few bonuses in there for you too …

Be the FIRST to get access to:
– A secret page where I share tips and tricks for saving money, investing money and making money – LAUNCHING 13 JANUARY 2020
– A discount on the digital version of The Fun & Freedom Budget Bundle – LAUNCHING SOON
– All future updates of The Fun & Freedom Budget Bundle printables!

GET INSTANT ACCESS TO YOUR FUN & FREEDOM BUDGET BUNDLE NOW FOR ONLY…
SITTING ON THE FENCE ABOUT GETTING YOUR MONEY UNDER CONTROL? THEN YOU CAN STILL GET STARTED WITH THESE FUN FREE TRACKERS!
GRAB THE COLORING-IN PAGES FROM THE BUNDLE TO TRACK ANY EXTRA DEBT PAYMENTS OR SAVINGS THAT YOU MAKE …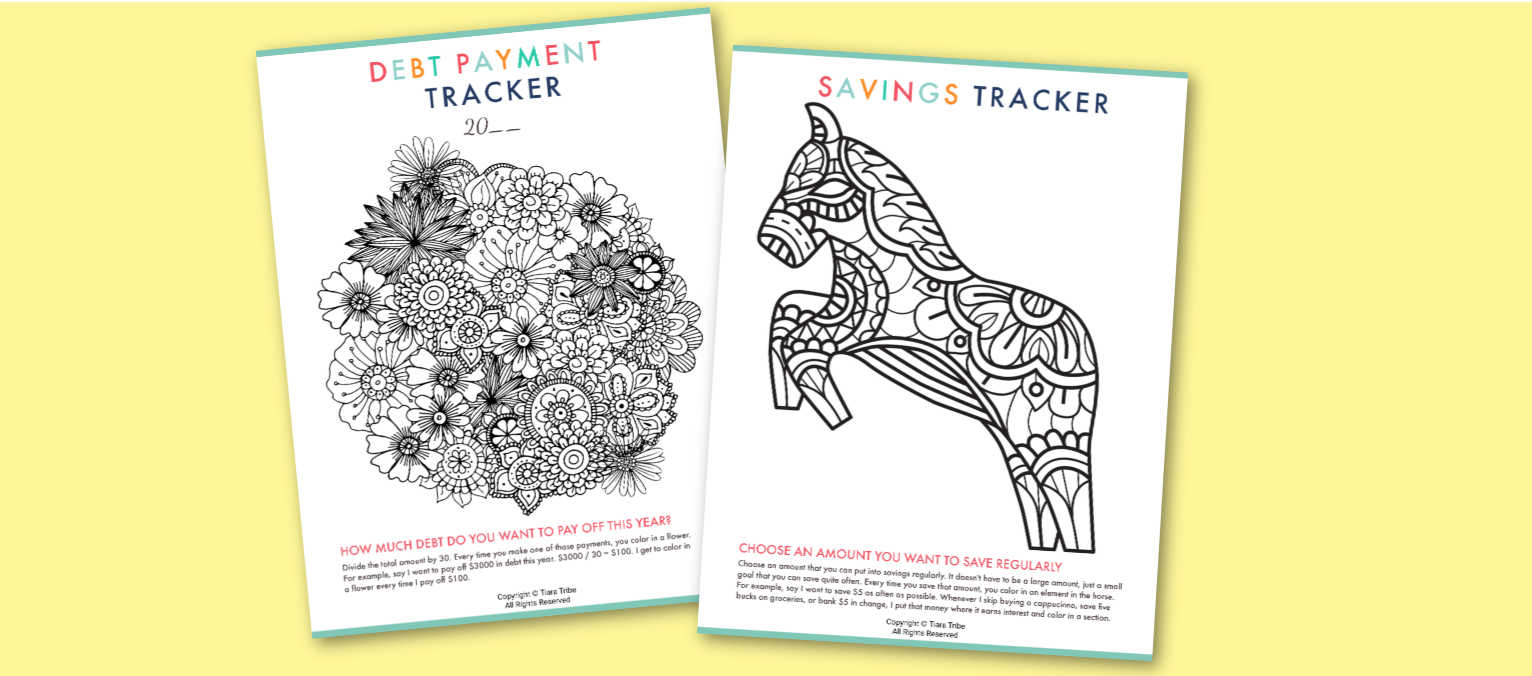 Disclaimer: The Fun & Freedom Budget Bundle is for information purposes only. These templates and instructions should never be substituted for financial advice from a trained professional.  
Refund Policy: Due to the nauture of this download, no refunds can be offered at this time. If you are having any issues with downloading or opening your budget bundle, please contact me via email for assistance. You can respond to the email you receive with your digital download.
Spread the love by sharing these pictures on Pinterest: